Hey, groovy guys & gals, here's a list that's gonna change your lives. It provides invaluable insight into which bands stink and which are the ultimate cool. Or were, that is. I don't know how many of these are available via CD.
I didn't create this to help you great unwashed out. This was assembled to shut up several friends of mine, the only others whom I've ever known who really had the same taste in music as I have. Yes, I grew up completely surrounded by people who like any top 40 garbage that the man programmed onto the radio for them.
The same logic is being followed today. How the hell can the same people like the Knack that like some scummy popsingers? (I only happened to stumble onto the Knack playing their old hit, while flipping channels during commercials in whatever tv show I was actually watching, and then watched zero more of that "music" show.) How can one be judged against the other?
That's like having a "Political Systems" tv show, with a studio full of partying doofusses choosing between freedom, communism, national socialism, and islamic terrorism according to how well they can dance to each. Huh? Obviously some people like to live under totalitarianism and support killing random people but the people who like those things aren't the same people who like freedom. Terrorism is never a choice on our election ballot here. People who like it live in Afghanistan.
Likewise it's imbecilic to mix rock and any other type of music. People with lousy taste in music may find they can bop to an occasional rock song but they really prefer the same slop their parents and grandparents liked. My (scummy-tasted) friends used to utter, "He's not a very good singer," when I'd play some of my music. So what? Who gives a rat's ass about voice? "Rock singer" is a contradiction in terms. If you care how a singer sounds, go down to choir practice and leave us decent-tasted people alone!
I remember being back on the schoolbus in high school when a dreadful, old, slow-slop song came on the radio, and a friend said to everyone around him, "Ha ha, remember when we all liked that awful old hit?" and everyone else agreed with him. No, I never liked it! I always despised it and was miserable suffering through the torture of hearing it all around me, against my will, from the day it first came out.
When I was a little kid, I despised music. I didn't realize much rock & roll existed. I'd hear one decent song, every once in a great while, in amongst the hundreds of torturous tunes I had to listen to. "Rock & roll" stations would only play one song off any decent album and then bury it under a ton of ballads. There is no such thing as a rock ballad! That's like saying "a kind terrorist." It was years before I found that there actually was more rock around, I simply never got to hear it. (Boys generally didn't buy records back then; that was a girlie thing to do. And all the records that my sisters bought stunk.)
---
The following list wasn't created to give you punks out there info on which bands of the past were rock and which were sure-as-heck not, to counteract the effect of misleading album covers. I assembled it to shut up my few friends who, although similarly-tasted, liked to claim that they were providing as much rock for me to tape off them, as I was for them, let alone that they were taking as many chances by buying unknown bands as I was. Balogna. I ended up having to buy more and more "experiments" because they kept breaking our agreement and buying all our old favorite bands' new albums themselves.

On top of that, they liked to claim that they bought pretty much as many albums as I did. What utter nonsense. I owned over 1,500 albums. The two brothers, whose musical tastes were pretty much the same as mine, counted their records together. Huh? Even assuming that one brother owned twice as many albums as the other (while, in actuality, each bought close to the same number as the other) that would still mean that I owned more than each brother. And the other couple guys, whose musical tastes overlapped with ours a bit, didn't come close to buying our amounts.

So most of my reviewing comments are attached to the lesser-known groups. Most of the unreviewed bands were favourites of all of us. But that's not always the case. Some of the listed bands without comments tacked on were groups which we all disliked. (Please don't try to understand how I ended up with albums by known crummy artists.)

I guess other people get rid of the albums which they don't like and never play. I don't. I don't think my friends did either. Though one did sell me one once. I listened to a Baby Buddha album over at his house once. I liked it but he couldn't stand it.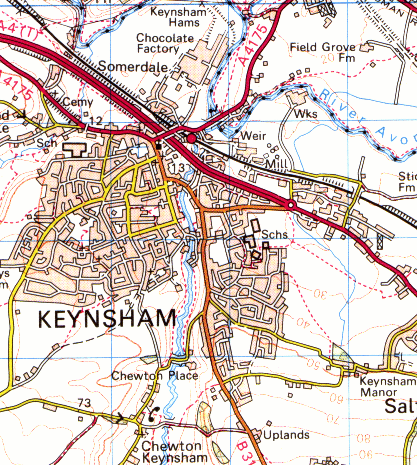 Hey, this list is not complete. Baby Buddha isn't on it (except in reference to another band.) Nor are the B-52s! There must be some real holes in here, if I could leave out a band I have thirteen albums of (counting foreign versions.) And my 2nd-favourite-all-time group & its related entities are also missing! (Bonzo Dog, etc.)
It's also missing a whole page, from upper D to lower H. I've stuck in my preliminary notes instead but must still be missing about nineteen groups. Was I gonna stick the B-52s under F to be funny? Oh well, I guess I should be happy I'm not missing even more. Any of you readers out there are welcome to come straighten out my basement for me.
I did sometimes comment on bands we all knew but just for fun. Man, it was hard coming up with worthwhile things to say about lots of these groups. So, whenever I did think of something to say, I threw it in. And some of these phrases are simply quips aimed at my friends. Have fun telling which are serious and which are jokes.
Yes, I could now exert a little more effort and turn this into an even more useful rock list but, eh, why should I bother? The only reason I'm turning this twenty?-year-old list into a web-page at all is because I'm looking for something to do, while listening to rock, which doesn't require much mental effort. Likewise the various links. There is no organization to them. I just added a few here & there for fun. No, I have not added in any of the stuff I've since bought on CDs either. Why bother?
Ok, now I've just added a way for you out there to feedback. Yeah, I know you can't look over this page without having an overwhelming desire to comment. Go ahead. And I've started adding (italicized) comments about about a few more bands but only started. Plus added in some of the missing bands.

rock groups I have on album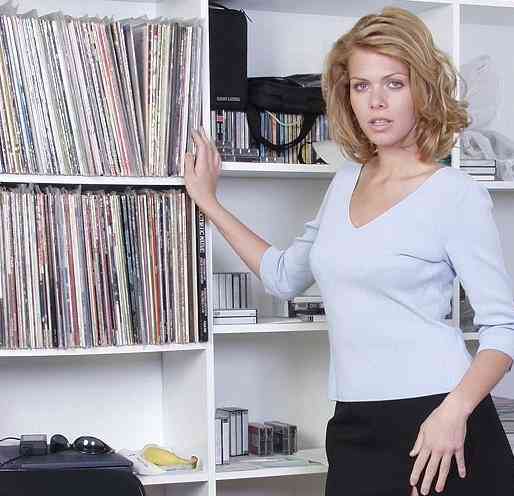 A F U thrash
A.S.H. thrashorama
A(bove) T(he) C(louds) Swedish metal
Abba I liked them for their acronymical naming
Accept heavy metal. Now this is German rock.
Terry Adams too sweet
Aerosmith
Agent Orange power pop to rock
Airkraft English new wave
Akira/Seiji these nips make Pere Ubu sound normal
Alarm decent rock
Alaska commercial UK rock
Alberto Y Lost Trios Paranoias
Willie Loco Alexander repressed but great new wave
Willie "Loco" Alexander & the Baboon Band pop to marginal Boston rock just one example, of many, of erratic quality differences between someones various incarnations.
Allied Forces good Dutch metal. All Dutch metal is good. Blazes, all metal is good, no?
G G Allin & the Jabbers bouncy hardcore
Amboy Dukes
Amen Corner marginal
American Breed blah
America's Hardcore speed thrash metal
Amon Düül I like it
Angel & the Reruns amusing R&R (sort of Blondiesque)
Angel City Ozzie hardrock
Angst new wave
Animals blah
Antietam Louisville/Hoboken hard pop
Appliances-SFB Wisconsin punk
Art Bears sound effects
Art Failure English power pop
Art Phag funny garage punk
Art, the Only Band in the Word hard pop
Asylum Choir
Attrition not unlike Lene Hagen
Baby Buddha
B(achman) T(urder) O(verdrive)
Bakersfield Boogie Boys great
Richie Balance rock
Ballistic Kisses (one of the records I hadn't listened to in 2 years until making this list. Hey, don't laugh!) heavy technopop
Bangles mindless pap
Barnes & Barnes
Bastards competent hard rock
Rollers
Beach Boys mostly poopop
---
Beatles
John Lennon & Yoko Ono
Plastic Ono Band
John Lennon
Yoko Ono
Elephant's Memory
George Harrison
Traveling Wilburys
Paul & Linda McCartney
Wings
Denny Laine
Rockestra
Ringo Starr
Anti-Smack Band
---
Beatnigs the first lousy Alternative Tentacles record I have, not rock, boring bizarro
Jeff Beck
BeeGees like you don't have all their albums, too
Pat Benatar
Berlin
Chuck Berry repetitive
Big Black Evanston speed metal
Big Boys from metal to jazz "hardcore"
Big Country
Big Daddy demented pop
Big Dipper Massachusetts speed metal
Big Spender unimaginative rock
Ivor Biggun & the D. Kups
Jane Birkin & Serge Gainsbourg for those special moments
Black Flag speed metal
Blacklace Italian or British metal (American?)
Fred Blassie oy
Blondie
Debbie Harry
Bloodsport Chicago rock
Blue Cheer
Blue in Heaven decent newave
Blue Orchids a Greek album but obviously British newave. I wish I could read the liner notes.
Blue Öyster Cult

Bombay Beach Boys demented surf
Bon Jovi
Bow Wow Japanese metal
Vow Wow I just now noticed my 2nd album by Bow Wow calls itself Vow Wow--same band, different transliteration
Bow Wow Wow good for Eurorock, ok in short doses, how many groups have ex-Burmese? This slop is as good as Lwin is cute...sort of. (Sorry, Dave, my "Rock Around the World" claimed she was from Cambodia. Oops!)
Box Tops stink
Boy Dirt Car Wisconsin bizarro
Tommy Boyce & Bobby Hart as big as they were, how'd they disappear?
Breaking Circus heavy Minneapolis rock
British Lions
Bronz
Arthur Brown('s Kingdom Come) not as crazy as we'd like
Puddletown Express no better than his crazy world
Brownsville Station boring
Bruce & Terry old surf
Bubbi & das Kapital Icelandic moody metal
Buddhist Delight Baby Buddha goes hardcore
Bullet Lavolta metal
Butthole Surfers Dale & I dig hardcore stuff
Buzzards good Chicago hard rock
D L Byron R & R revival?
D C Lacroix gritty rock'n'roll
Cabaret Voltaire sorta Flying Lizards
Flash Cadillac & the Continental Kids good. I wish I had the "Flash Cadillac & the Continental Pigs" single.
Cake mediocre girl singers
Mick Cancer Philly rockabilly

Cancerous Growth Massachusetts hardcore speed metal
Captain Sensible UK powerpop
Jim Carroll Band urban rock
Caustic Cause speed surf metal
Channel 3 hard surf rock?
Charles De Goal French technopop metal
Chatham Dutch technopop
Cheap Trick
Cheech & Chong
Cherry Cake Wisconsin psychedelic rock
Chipmunks
Chris & Cosey technopop
Civil Dissident Aussie thrash
Civilixed Society? UK speed metal
Clash communist ska
Cliche Orange Country rock
Clock D V A English odd rock
Clown Alley speed metal
Clox commercial Chicago rock
Joe Cocker
Leon Russell
Crabtree [according to the album label] / Cold Steel [according to the album cover] fine metal bands change their names but not usually between the album cover and the label inside :)

Colts new wave
Comsat Angels English newave
Alice Cooper
Gus Cordovox Quintet Camden surf Zydeco
Elvis Costello & the Attractions
Couch Flambeau sound like Wisconsin Crucifucks
Count 5 (Count 5 himself is from Indy.) a psychedelic Pacemakers
Count Floyd pop
Coven
Jess Cox UK rock
Crankshaft speed hardrock
Cream
Creedence Clearwater Revival I like to claim my taste in music has not changed but this once was my 2nd favourite band.
Critical Attitude speed metal
Crossfire Flemish hardrock (So what if one album was sealed after 2 years? I have more metal than you.)
---
Crucifucks *****Lansing hardcore that's actually funny, varied, & great metal
Cruel Circus UK powerpap
Crysys heavy metal
Cult
Culture Shock UK ska
Cure
Chris D(Flesheaters, X, Gub Club, Blasters)/Divine Horseman rock
D.C. 3 ok rock
D R I hardcore
Dada not rock, bizarro but too wimpy
Daddy Cool my 1st chance taken on an Aussie group, boring rockabilly
Floyd dakil Combo Texan surf
Darxon German metal
Avis Davis German one-man hardrock
Spencer Davis Group blecch
Day After Long Beach barband
Dead Kennedys
Dead Milkmen odd rock, occasionally pretty good
Deaf School punk to pop but could be worse w/ 3 singers (only) & a sax
Mickey Dean & de Vunderfoolz Icelandic power pop/rock, English lyrics
Death of Samantha not worth what I paid but ok Cleveland hardrock
Death Sentence Canadian fast metal
Dave Dee, Dozy, Beaky, Mick & Tich
Kiki Dee Band ok pop
Deep Freeze How much metal can Peter have?! Here's another
Deep Purple
Deep Throat Deutsch heavy metal
Def Leppard
Defoliants Chicago hard new wave
Demon British metal with strings
Depraved UK. hardcore
Derek & Clive porno
Devo
KROQ Devotees
Dicks hardcore, like an ok Capt. Beefart
Dictators
Dinosaur competent Massachusetts newave "ex-hardcore" I don't like jams
Dire Straits
Disappointments Michigan thrash
Distributors English new wave
Don Dixon decent rock
Dr Bombay new Jersey wave
Dr John
Don & the Goodtimes rock
Don't No speed metal
Doors
Double Barrel PU
Julie Driscoll total scum
Dream Massachusetts metal
Dreamer Chicago rock
Dreamers sound like a typical commercial LA kids band
Drunk with Guns garage metal
Dummy Club Wisconsin punk
Ian Dury (& the Blockheads) I like syncopation
EF Band altho the fan club's Scottish, the group appears to be Swedish
Earth Quake
Eddie & the Hotrods run of the mill barband
805 commercial powerpop
Electric Light Orchestra
Fact apparently Central European
Falco hail Dale
Roderick Falconer commercial rock
Fanny notable only for being an early female rock band
---
Mick Farren
Fastway

Fate Danish commercial rock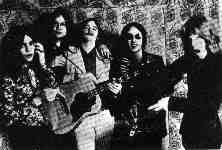 B-52s
Fixx better than Dale thinks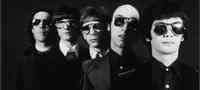 Flamin' Groovies
Roy Loney
Roy Loney & the Phantom Movers
A Flock of Seagulls I didn't say all the missing groups were worth noting
Flying Lizards
Foghat
Forever More for a collection this large, one takes some blind chances
Kim Fowley
John Fred & his Playboy Band pooey
Fugs
Tuli Kupferberg
Ed Sanders not like Fugs
Garrison & Van Dyke ok but curse Springsteen for encouraging these guys

Geesin/Waters
Genesis how'd I forget them?
Geordie
Gerry & the Pacemakers
Ghostly Trio not rock but good for Xmas
Nick Gilder
Giorgio
Girlschool
Giuffria
Gary Glitter
Go-Go's
Jane Wiedlin not rock but good
Grand Funk Railroad the 1st metal band? certainly the most boring
Grapefruit prepowerpop
(Mighty) Groundhogs I should be embarrassed for forgetting these good bands
Guess Who
Gun undistinguished
Hagar, Schon, Aaronson, Shrieve
Nina Hagen (Band)
Hallows Eve good Atlanta speed metal
Halo of Flies gritty metal or Capt. Beefheart?
Hammerhead reminds me of Crow
Peter Hammill from ok commercial rock to the slimiest pop poop
Hapshash & the Coloured Coat
Harrier British metal
Sensational Alex Harvey Band truly sensational
S A H B w/o Alex marginal jazz
Alex Harvey--The New Band he sure still rocked
---
Hated Principals fast metal
Haunted laid back Montreal rock
Headpins good Vancouver metal
Heart
Richard Hell & the Voidoids one step above rockabilly
Hellion metal
Help Dutch heavy metal
Herman's Hermits
Tremblers good rock
High Risk Heart/Tull/metal
Höh Icelandic dance music, no worse than American, probably no worse than the Ice Cubes
Jools Holland I don't care for rockabilly
Hollywood Stars
Holy Texas? punkcore
Honeymoons not unlike Fake (one guy same)
Hot Date metal disco to pop (a lounge act, I suspect)
Hot Doggers surf
Hot Luck Chicago power pop
Hüsker Dü melodious hardcore
Michael Hutchence (Ears) good hard rock
Hysteria UK heavy rock
Idle Race
Electric Light Orchestra
Jeff Lynne
Ill Repute bouncy punk
I'm So Hollow hypnotic English punk rock
Impact Dutch hard metal
Impulse Dutch metal
Incest Cattle hardcore
Innocents decent rock
Inocentes Brazilian punk
Instigators good UK punk rock
Invaders UK. rock
Iowa Beef Experience bizarro
Iron Butterfly
Iron City Houserockers

J F A speed metal
Joe Jackson not my cup of newave
Jade Canadian metal
Jaded Lady all-girl metal
Jags newave
Jaguar hard rock
Tommy James (& the Shondells)
James Gang
Joe Walsh
Jefferson Airplane marginal
Garland Jeffreys decent rock
Jet Black Berries hard psychedelic rock
David Johansen ugh, I guess the problem is that I'm hetero
Robin Johnson no Quatro but better than Dave thinks
Bruce Johnston old surf
Joined Forces (Hunzz)
Jonee-Jonee Icelandic wierdo music, the sort of bizarro stuff you decry my collection for consisting largely of [it doesn't]
Howard Jones commercial UK. powerpop
Judas Priest
Ju-Ju's Michigan bubblegum
Justic League hardcore
Juvenile Behavior newave
K 4 lovely UK space punk
K G B Chicken demented
Kannibal Komix ungreat psychedelic pop but I'd like to see their movie; I'd like to see Firesign Theatre's, too
Kasenetz-Katz... I have to have something to play for my bopper guests
Katrina & the Waves
Kazoos Brothers I tired of this fast
K(ey) West Belgian? metal/jive rock
Kick ok journeyman rockband
Greg Kihn
Killer good Belgian metal
Jonathan King
Bubblerock
Kingsmen
---
Kinks
Dave Davies
Kiss
Klang Dutch new wave
Knack
Knickers marginal Rhino girlgroup
Knucklehead Philly? thrash
John Kongos
Fran Kowalski (& Prix)
Kraut solid rock
Die Kreuzen Wisconsin metal
Krokus
Kukl Icelandic jazz metal--contains English, a bad sign in itself
Kenn Kweder more Philly rockabilly
David LaDuke's Sinbad decent Louisville rock(abilly)
Lady Pank Polish ska
LaHost not the UK metal I expected but sort of spacerock
Landscape "new romantic" "similar to Kraftwerk" sounds technosalsa to me, ok for a change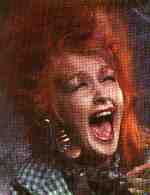 Lois Lane commercial Chicago rock

Robin Lane & the Chartbusters pretty good Boston rock
La Souris Déglinguée French rock
Blue Angel let the 50s die
Cyndi Lauper she rocks dang it
Laxative Dutch rock
Lazer Band good Chicago hardrock
Lazy Cowgirls good rock
Le Griffe (I'm glad I'm doing this; another sealed) british metal (record)
Leaving Trains decent rock--basic, good, no faggot artism but not punk
D J Lebowitz piano covers of punk
Led Zeppelin this is hard rock, folks, not metal
Robert Plant
(Legendary) German Shepherds Dick Clark's head would explode if he heard this "music"
Julian Lennon

Dave Lewis organ fun ('63)
Jerry Lee Lewis he rocked but he's country now
Lieutenant Pigeon
Erik Lindgren marginal Boston R&R
Lipscream Japanese thrash
Liquid Pink good Wisconsin rock
Litter Minneapolis driving rock

Little Richard he rocked but this album doesn't
Live Skull
Jackie Lomax

Lone Wolf
Lonely Boys power pop
Lothar & the Hand People
Loudness Japanese metal but vocals sound like typical commercial LA singer
Lene Lovich
---
Nick Lowe no, I'm not impressed by sessionmen
Lucifer's Friend
M & R Rush
M D C speed metal
MX-80 Sound punk minus melody
Jack Mack & the Heart Attack sort of rock, sort of, naw
Mad Max Deutsch metal
Madness not rock but some ok
Magazine I thought they were powerpop; fortunately I was wrong
Maggie's Madness germanic (Belgian?) metal
MainEEaxe British heavy metal
Makers Westchester CA "power pop"
Malibooz surf
Manic Subcidal speed metal
Manfred Mann blah
Manfred Mann's Earth Band
Marching Girls "punky/power-pop" Enzedders cum Aussies
Marshalls Boston powerpop
Martyr Dutch hard rock
Material Issue Chicago newave
Matteson All Stars standard bar band
Dan McCafferty oops, rubbish
Gerald McMahon ok new wave
Meat Puppets mongoloid country?/thrash
Medicine Head yes, Dale has made some good recommendations
Medium Medium English jive boogie
Megas & Íkarus Icelandic hard rock
Melanie hey, everybody has some Melanie
Melvins metal
Men w/o Hats
Neil Merryweather
Hilly Michaels
Micronotz Kansan hardcore
Mighty Mofos competent Minneapolis? newave
Hayley Mills
Minutemen hardcore
Missing Persons
Adam Mitchell I got this cheap as a joke for the title "Redhead in Trouble," and that's the only decent song.
Mizutama Shobodan (Polka Dot Fire Brigade) Japanese thrash pop
Modern Eon English power punk pop
Money commercial Ohio metal
Monty Python a bit of "rock"
Moody Blues
Tim Moore It looked like rock but it's country (I guess.)
Motels darn good rock
Mothers (of Invention)
Frank Zappa
Geronimo Black boring
Aynsley Dunbar more boring
Motorhead
Motors
Mott (the Hoople)
Ian Hunter
---
Mouth & MacNeil
Mox Nix thrash
Muffs Ohio power pop ála Rubettes
Mungo Jerry
Music Explosion are they still around in different bands?
Music for Pleasure English new wave
My 3 Sons Canadian rock
N G S speed metal punk
N R B Q how many wavers can play in 5/4 time? [ask Kelle]
Naked Prey metal
Naked Raygun Chicago new wave
National Lampoon lotsa good
Naughty Sweeties LA boogie
Nazareth
Neighborhoods new wave
Nerve Tube great Canadian new wave
Neurosis speed metal
New Model Army UK hard rock
New Regime speed metal
New Vaudville Band
Randy Newman
Nightmares in Wax English punk rock
(Harry) Nilsson thanks, Marshall
1910 Fruitgum Co Dave loves 'em
Jack Nitsche good for soundtrack music
Mojo Nixon & Skid Roper erratic but sometimes rock
Nixon's Head standard Philly rock
No Control thrash
No Fx speed metal
Neil Norman boogaloo rock
Nu Kats LA power pop
Ted Nugent
Gary Numan what happened to him?
O N S hardcore punk
October Faction bizarro punk; hey, did Dale & Rog make this?
Odd good Chicago rockabilly
Ohio Express cross between Devo & Pretenders
Oingo Boingo
Danny Elfman
Mike Oldfield
Old Skull preschool punk
Ollie Olsen (Whirlywirld) Australian post-punk new music nicely odd
O(range) D(onut)s thrash
Ornamental Wigwam Philly cadets
Robert Ellis Orrall good rock, I should buy more
Robert Orsi (Scratch Band)
Outcasts San Antonio garage rock
Outlets real rock
Outo Japanese hardcore

Overkill speed metal
Painted Willie rock
---
Pajama Slave Dancers Massachusetts ***** very varied stylistically
Pakalameredith marginal
Pandoras female punk; another Runaways? sure
Pantra all-girl metal (New Jersey so ugly)
Paranoia (speed) metal
Graham Parker Dave likes him?
Passionnel jazz rock, led by movie soundtracker so Dale'd love; need I add: poop
Pearl Harbor marginal pop
David Peel & the lower East Side very marginal
Penis Brigade hardcore
Pere Ubu these guys are capable of rocking
Perma-buzz decent Chicago rock
Personality Crisis hardcore
Peytons Boston newave
Pezband wrong decade
Phantom Tollbooth psychedelic
Phaze Shifter nice spacerock
Picture Dutch metal
Pin-Up Dutch power pop
Pink Fairies
Ron Geesin & Roger Waters only one really good song
Pink Lady what happens when you take a chance on a promo album with a couple cute gals on the cover? yeah, you end up with a dance LP
Plan 9 Rhode Island psychedelic pop
Planet Wave Dutch jazzrock
Plasmatics
Wendy O Williams
Plasticland Milwaukee psychedelic, grew on me
Poison Idea speed metal
Polyrock infectious dance club pop; hey, don't laugh
Pool one-man band, Patrick Keel, former Bubble Puppy; power-pop/dance
Pop LA newave
Pop Group British punk
Popsicles power pop
Positively 13 O'clock Texan rock
Prats British newave
Preachers LA garage band
Precious Wax Drippings Chicago psychedelic
Pretenders

Pretty Things
Primitive Calculators punk
Prism nice Vancouver rock

Private Lines pretty good commercial rock

Procol Harum my aberation
Matthew Fisher yick
Proctor & Bergman some rock
Professor Anonymous infectious Boston rock & ½
Protex Northern Ireland new wave
Psychodrama Dale's head would explode if he heard this "music"
Purrkur Pillnikk Icelandic punk
Pussy Galore boringly extreme punk
Quarterflash
Quasar not British metal (damn Hegewisch!) I never liked Yes
Suzi Quatro
---
Queen
Queen of Hearts Woodland Hills metal (produced by Merryweather)
Quiet Riot
Quincis Dutch ska
Qworymen sure better than most Beatles take-offs
Radio 5 English new wave
Gilda Radnor
Rain Parade psychedelic--yeah, I guess so
Philip Rambow (ex-Winkies)
Ramones boring punk
R E M
Ravyns commercial rock
Razzia more German rock
Reactions good Cleveland rock, "power pop" my eye
Roger C Reale (Rue Morgue)
Red Herring Canadian new wave with an attitude
Red Rockers commercial rock
Red Square rock
Redd Kross neo-psychedelic
Redpoint Dutch AM rock
Lou Reed I still can't figure out which is supposed to be the one good cut on Metal Machine Music
Reflectors Flying Lizards when Rocking
Terry Reid too progressive
Renaldo & the Loaf "Primitive modernism; energetic, obnoxious noises" eh
Renegade California spics metal
Residents too complex for Dale
Revenge good Dutch metal, nice chick vocals
Paul Revere & the Raiders under-rated
Rezillos
Rhythm Mission good Canadian new wave, odd edge
Rich Kids on LSD good, fast metal
Jonathan Richman
Riot Squad SA South African punk
Rip Chords surf, of course
Brian Ritchie & the Ghostly Trio Wisconsin bizarro
Johnny Rivers
Robert's Rubbish a Dutch Madness
Rolling Stones I bought a lot of their stuff before I finally gave up on them
Nicky Hopkins blast, I wish I could've found Andy Newman's album; now he's a listenable pianist
Edward
Mick Jagger
Ronettes
Eric Rose Boston guitar virtuoso--pooey
Rough Cutt commercial metal
Rox UK metal
Roxy Music
Eno
Bryan Ferry
Ayers/Cale/Eno/Nico
801
---
Rubettes
Rugbys stink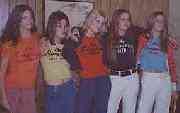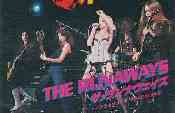 Runaways
Cherie (& Marie) Currie
Joan Jett (& the Blackhearts)
Barbusters
Lita Ford
Todd Rundgren
Ruts I still regret not buying "Sit on my Face, Stevie Nicks" 45--solid rock Oops, that was by the Rotters, none of whose albums I have.
S O B Dutch rock
S W A rock, not just thrash
Sue Saad & the Next run-of-the-mill newave
Saboten a female Japanese Devo?
Saccharine Trust hard punk
Sacred Cows speed hardrock
Sacrilege speed metal
Sacrilege BC a different group but related somehow--an offshoot?
Sadistic Mika Band









Sado Nation thrash punk
Greg Sage (Wipers) rock
Saint Vitus hard rock
Saints rock
Saints' Anger Belgian heavy metal
Judy Saiya decent New Jersey rock
Salem 66 Massachusetts female-rock so how bad can it be?
Samson British metal; Quo-influenced
Sapphires ok Chicago new wave
Satan Jokers French metal
Savage Circle Italian rock
Scaffold
Michael McGear
Mike McGear finally some rock
Scaired Straight thrash
Jimmy Scarlett & the Dimensions metal with sax
Scratch Band
Scream UK hardrock to ska
Screamin' Sirens "all girl country-rock"--hick accents make it country? balogna; sounds like good rock to me
Suzie Seacell demented pop
2nd Thoughts thrash
Section 25 English classic punk
Seducer good Dutch metal (there are 2 different Seducers)
Seeds
Seismic Waves New York? speedmetal thrash
Seizure Connecticut thrashcore punk
Sex Pistols
Sid Vicious
Shades Chicago rock

Shadows of Knight
Shadowy Men on a Shadowy Planet surf pop
Shaggs
ShaNaNa
Shangri-las I heard their rock on the radio but it ain't on these!
Shell Shock Shannon cross between Blassie & Fischer

Shemps Wisconsin thrash
Allan Sherman
Shit SA Spanish hardcore
Shock good technopop for a "former mime troupe"--oy!
Shockabilly New York punk
Shocking Blue
Shonen Knife ***** Japanese all-girl rock
Shriekback UK powerpop
Sidewinders Boston R&R
Siouxsie & the Banshees
Skafish
Slade
Slammin' Watusis Chicago rock
Slow Children "hyper dance rock"--not quite as bad as that sounds
Sluggo Cincy speed metal
Sly & the Family Stone
---
Small Faces
Ian McLagan

Smart Pils UK punk
Patti Smith (Group) I'm no fan but some ok stuff
Patty Smyth
Snakefinger Captain Beefheart?
Sniff 'n' the Tears "new romantic" or whatever this drivel was called
Sodaneva Japanese Ventures?
P J Soles my fave rock singer...topless
Sonics unsophisticated old rock
Sopwith Camel
Soul Dads if the Dead Kennedys were negro, they'd sound like this?
Soup Greens rock
Halfnelson
Sparks
Spartan Warrior English metal
Spiderworks speed metal



Spikes good Aussie rock
Spinal Tap
Spirit
Jay Ferguson
Spitballs
Spizzenergi 2 British new wave
Split Ends Florida rock; perhaps they should sue the other ones
Spooky Tooth
Squares Wisconsin rock
Squeeze is this rock?

Squires rock
Squirrel Bait Louisville rock; pretentious singer but that's not uncommon
Stains hardcore
Stanya Icelandic electronic rock; maybe the apparent Icelandic trend towards synthesizers is because Iceland has too few people to populate many regular rock groups
Status Quo
Ray Stevens hey, Bridget the Midget is so rock
Rod Stewart I'm so glad I listened to Hoyer
Stikky goofy hardcore
Stingray South African? hard country-rock (ie not great)
John Stokes Dutch rock
Stooges borrring
Iggy Pop
Stranger than Fiction English new wave
Strangloves
Straw Dogs damn good rock
Strike Italian metal
Stukas over Bedrock toilet-mouth speed-metal
Styx commercial poop
Subterfüge Vegas? new wave
Summer LA newave
Supertramp
Surfaris yeah, this is what rock's all about(?)
Lord Sutch
Syren Scandinavian? metal
Systematic Death Japanese speed metal
T K O heavy metal
T S O L standard good rock
Tales of Terror fast metal
---
Talking Heads
Tangerine Zoo Rhode Island psychedelic
Tank metal
Marc Tanner Band jazz/blues, not rock
Bram Tchaikovsky
Teaze American metal with synthesizers; with LPs dead, it's nice to still have albums like this unopened around my house
Television newave
Temple City Kazoo Orchestra now this band knows how to rock with kazoos
Temptations
Terveet Kädet Finnish punk
Tex & the Horseheads "swamp-rock blues"; that's meaningless enough that I won't argue
Them
They Must be Russians English rock
Þeyr Icelanders, like Russians, think jazz is rock; as a song title says, "boogie;" odd; jazz punk
Things that Creeped-n-Crawled Right Out-o-the Ground Cramps wannabees
Thor metal
3 Dog Night I know Knezes have at least 1 of their albums, too
3 Stooges
Throbbing Gristle argh! jazz
Thrush & the Cunts not unlike the Cramps
Thrust Chicago? metal


Thunderclap Newman
Speedy Keen very marginal
Tina Peel punk pop
Tingling Mother's Circus top 40 covers singing group
Tiny Tim
Tobruk commercial metal not unique songs but not enough metal bands feature pipe organ
Together Dutch metal
Tomorrow
Tora! Tora! metal
(Tom Troccoli's) Dog dissonant metal
Troggs
Troll
Trouble commercial/bluesy rock blues is not rock
John Trubee (& the Ugly Janitors of America) not rock but great
True Confessions Canadian power pop quite good R&R, unexpected from the cover
Trust French hard rock rock can be sung in French; who'da thunk it?
Tubeway Army
Tuff Darts
Crossfires preTurtles surf rock
Turtles
Tuxedomoon what you'd expect a group named after a Zappa song to sound like
12th Night commercial UK metal
28th Day ethereal new wave
Twerpoderps Okinawan metal
Dwight Twilley "early Beatles" ha! but ok powerpop
Twisted Sister
Twisters Redondo Beach rock
T(yrannosaurus) Rex
Tysondog good UK metal
U F O
Ulysses Dutch rock
Urge Overkill Evanston hard rock
Urgent commercial rock, not bad
Uriah Heep
Utopia
V(oice) O(f) A(uthority) speed hardrock
Luc Van Acker Adam & the Lizards
---
Van Halen
David Lee Roth I figured he'd suck after leaving V H but he rocks

Vanilla Fudge
Venom UK metal
Venus & the Razorblades
Villanelles ok rock
Virgin Prunes good punk
Virulence speed metal
Virüs British hardcore metal
Visual Discrimination unimaginative speed metal
Volcano Suns Massachusetts rock
Elvis Von Borman no better or worse than the other 4 Rhino "Elvis Impersonators"
Vonbrigði Icelandic punk
Vortex Dutch hard rock
Wack Mags elemental Philly rock
Wackers like a million other bands
Dudes I hope Dave didn't recommend this to me; former Wackers slag
Wah! Heat English club power pop
Waitresses


Warning Dutch hard rock
Paul Warren & Explorer good new wave
Rusty Warren disappointing
Warum Joe French punk
Waysted decadent metal
Wazpp wierdo pop
Wedge LA surf
Wednesday Week female power-country-pop + guy guitarist
Weirdos LA speed metal "punk" what's the difference?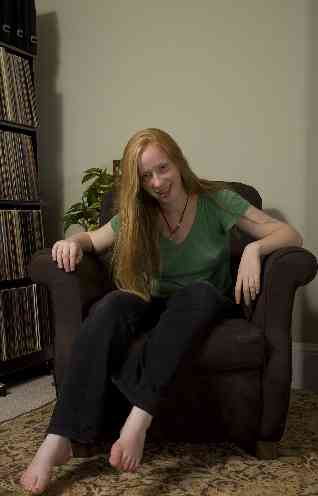 Lisa Whelchel rocks my pants off
Vince Whirlwind
White Heat Flemish? hard rock
White Lie hardcore
White Wreckage Pittsburgh hardcore
Who how can anyone consider this pop group the 1st metal band???
John Entwistle 1 good song
Keith Moon
Wig Texan rock
Wild Blue commercial rock
Wild Knights LA rock
Wild Man Fischer
Wild Man Jr pretty close
Scott Wilk + the Walls plenty good newave
Da Willys bluesy
Winos garage band
Ada Wilson & Keeping Dark English power pop
Wire British dance punk
Wishniaks Philly REM-wannabees
Wizzguy Dutch metal
Roy Wood's Wizzard
Link Wray hard rockabilly
Wreckless Eric boring
Würm speed metal
X T C x is a good letter for newave bands
Yello bizarro technopop
Yip Yip Coyote are they really copying Bow Wow Wow? were B W W big enough to be copied?
Adrian Zmed believe it or not, he can actually R&R
Zombies why'd I listen to Greg?
Zounds British new wave
Ok, now I've just added a way for you out there to feedback. Yeah, I know you can't look over this page without having an overwhelming desire to comment. Go ahead.
Dale pretends I can't have anything worth hearing. Marshall was surprised I had Redd Kross. David follows Roger's lead. Rog is blinded by jealousy for my Beatles collection. Dale voodooizes that my albums are half Beätles.


This does not include singles, EPs, cassettes, CDs, videos, digital files, or albums I have taped. I did not list most of the non-rock (eg comedy,) the joke crap (Brady Bunch, &c,) or the failed experiments in record selection. I am the King of Rock Albums; I am the Emperor of Heavy Metal. Read this & weep and quit claiming all I have is wierdo stuff.
top of list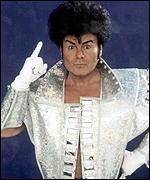 This page is at http://www.lincoln.tripod.com/rock/index.html.

Posted 22 June, 2005; last adjusted 24 May, 2011.